Find Out More About Our Services
About Sleep and Lung Care

Sleep and lung care is a specialist medical clinic focused on offering a comprehensive care for all the lung and sleep-related diseases.
We strive to provide a holistic care for our patients.
Our doctors are staff specialists at the Northern Hospital who are renowned for their efforts to provide quality healthcare to the local communities.
Our main goal is not to only be able to provide a high-quality testing for lung function and sleep disorders but to also help patients and doctors to interpret the test results and use them to guide treatment.
Our philosophy is simple; we want to be able to provide the highest quality care at the lowest affordable price.
Our aim is to empower patients and doctors to improve their respiratory health and sleep quality which is translated to a better quality of life.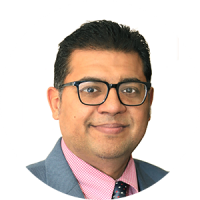 Dr. Bassem Dawood
Respiratory & Sleep Physician
Dr. Bassem Dawood underwent extensive training in respiratory and sleep medicine at Frankston Hospital, the Austin hospital and the Northern hospital to attain the Fellowship of the Royal Australasian College of Physicians (FRACP) in 2017.
He is currently employed as a respiratory physician at the Austin and Northern hospitals. His major sub-specialty interests are in early detection & surveillance of Lung Cancer.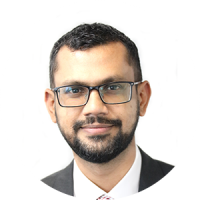 Dr. Jibin Thomas
Respiratory & Sleep Physician
Dr.Jibin Thomas completed his Basic physician training at Eastern Health, where he established his interest in respiratory and sleep medicine.
He completed his specialist training in Respiratory and Sleep medicine at Western and Austin Health.
Dr. Thomas is a Fellow of the Royal Australasian College of Physicians (FRACP). He likes all facets of Respiratory and Sleep Medicine with special interests in asthma and sleep disordered breathing.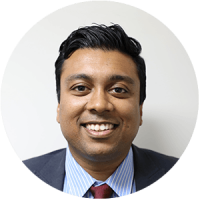 Dr. Sanjeevan Muruganandan
Respiratory & Sleep Physician
Dr Sanjeevan Muruganandan trained at the Western and Austin Hospitals and qualified as a respiratory and sleep physician (FRACP).
He then moved to Perth where he did a fellowship with Prof Martin Phillips/Dr Rajesh Thomas and Prof Gary Lee at Sir Charles Gairdner Hospital. He subsequently did a PhD on malignant pleural diseases with Prof. Gary Lee. His research was awarded a NHMRC scholarship.